1000 Feefo Reviews Blog
In the last week, an important milestone has been reached at JB Furniture. Surpassing 1000 reviews on Feefo (an independent source for collecting customer reviews).
The last two years have been testing times for everyone. As a business, we have overcome many challenges that have been thrown our way. These reviews show that no matter what we are going through we will always put our customers first and constantly strive to do what is best for our customers. Keeping our customers happy is our number one priority!
We believe that communication is the key. Many retailers, like ourselves, have had to face shipping delays with our containers, price increases for containers and also from our suppliers, limited amounts of stock, delays at the docks, a shortage of drivers and more. Throughout all this, we have made sure we keep our customers informed and up to date with what is happening with items they have purchased from us. Our staff have worked hard to ensure that our customers have everything they need and are always there to answer any questions. We were thrilled to see this reflected in our reviews. For the second year in a row we were awarded platinum trusted service award. In addition to this, we have now surpassed 1000 reviews with an average of 4.8 out of 5 on both customer experience and product rating. This is a great reflection of all the hard work our staff have put in to make sure our customers experience with JB Furniture is a positive one, not to mention the great quality of the items we sell.
We greatly appreciate every single customer and we appreciate the time you take to write your reviews. Taking a look at some of our reviews it was noted that customers were 'kept well informed' and many felt that 'communication about their orders and customer care was first class'. We love getting your feedback and it means the world to us when you are pleased with not only our products but our service too. One glowing review stated 'Excellent service, our conservatory chairs are well made and very comfortable. These arrived on time, despite the delays all suppliers are experiencing at the moment.  We were given a delivery window and the driver rang us to say he would be with us within 30 minutes. Would definitely use JB furniture again and will recommend to family and friends'. We love to see your brand new furniture in your garden or home, as you can see in the below image, a customer showed us their lovely Pacific Lifestyle Reims Lounge Set in their garden.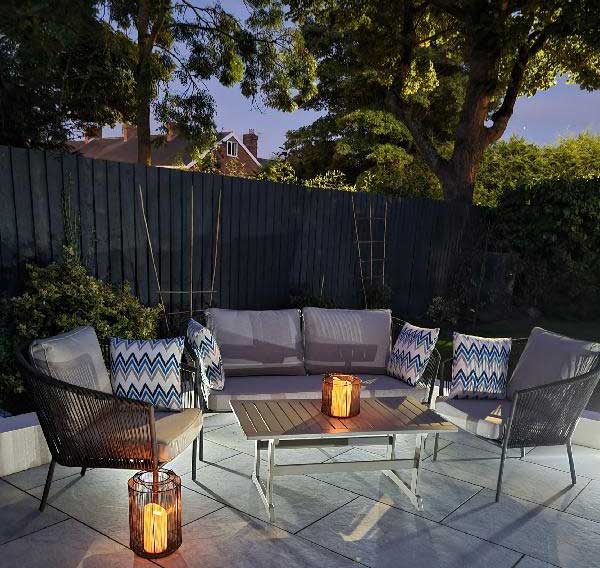 These reviews show us that we are doing what we can to keep our customers at the forefront of what we do. 1000 Feefo reviews is a great landmark for us at JB Furniture and one we are very proud to have achieved. As the last couple of years have been trying for both customers and businesses alike we would like to take this opportunity to thank our customers for their patience and understanding. We hope you can enjoy your furniture for many years to come! Now onto our next target, 2000 reviews!
We look forward to seeing you shopping with us online or one of our stores located in Wakefield-Leeds and Newcastle very soon. Thank you for your continued support. 
Further Reading:
Why Is My Garden Furniture Delayed? 
Brand Spotlight: A Guide To Bramblecrest
Brand Spotlight: A Guide To 4 Seasons Outdoor